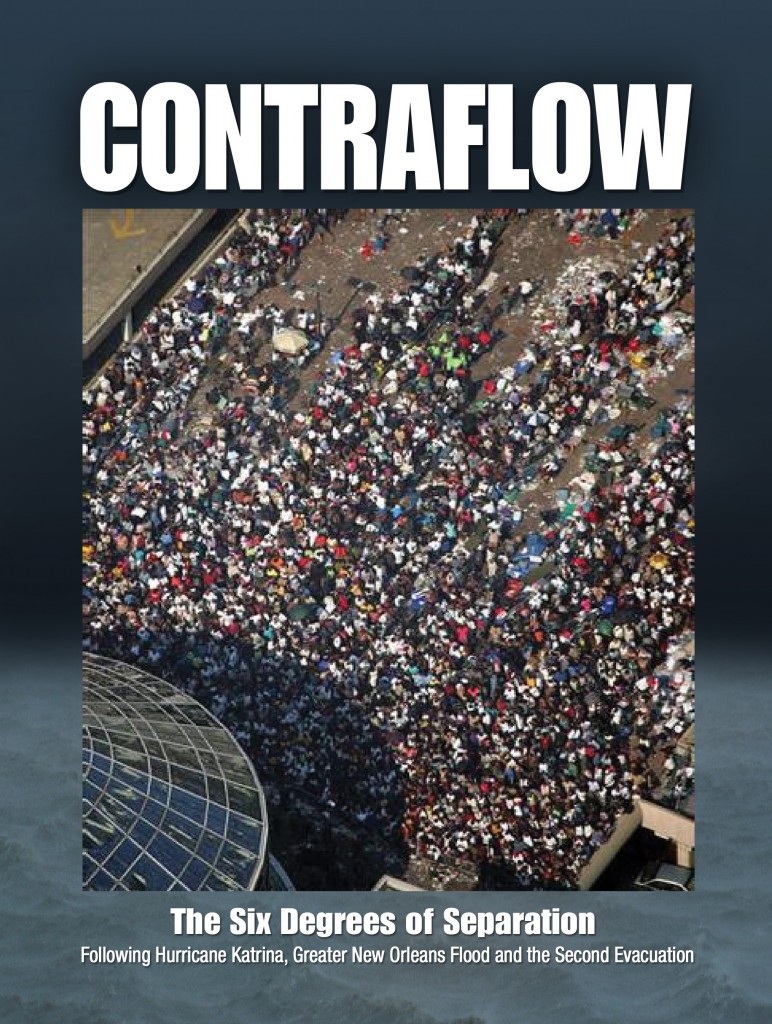 TCP: Documenting Katrina...and Post-Katrina New Orleans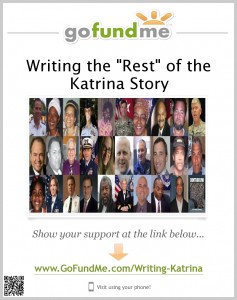 Dear Mr. Woods:

I'd like to thank you for the Contraflow Project and the tremendous contributions your work continues to make toward a fuller understanding of Hurricane Katrina. It is hard to imagine a more significant moment in American history. Society is indebted to anyone who takes the time, resources and patience to unearth its many dimensions.

As a writer and researcher, I have some experience with the enormity of your task. The book I edited on Katrina, After the Storm: Black Intellectuals Explore the Meaning of Hurricane Katrina, was released on the anniversary of the deluge. At the time, much was not known about many of the important details. As the years have passed, many accounts of the disaster have assumed certain facts. However, your work demonstrates that many core assumptions of the disaster were not understood and remain unknown to many.

Therefore, I am grateful for the obvious sacrifices you have made in remaining curious and tenacious long after many sincere inquirers had left the scene. Your work will constitute a critical foundation for future research, policy and public understandings. It joins an important tradition of journalism and historical scholarship. I wish you luck in its distribution.

Sincerely,

David D. Troutt

Professor of Law

Rutgers School of Law (Newark)



The Contraflow Project (TCP) is a non-profit research organization whose mission includes supporting Katrina responders and survivors, enlightening the public, performing community service and documenting the New Orleans recovery and culture.

Click the above play button or this link to hear a message from retired homicide detective and Katrina Responder Bill Waldron.


Our vision is to provide a more contextual view of what transpired during the first week of Katrina, to help prevent other communities from becoming the next "New Orleans", and to help bring closure to the responders, survivors and all those affected.


Click the above play button or this link to hear a prayer from Pastor Sean Weaver of True Destiny Christian Church in Charlotte, NC.

We want to thank all the responders, survivors, volunteers and the public information officers, supporters, followers and our fiscal sponsor Contraflow Inc. for helping to make our study of the Katrina response and post-Katrina New Orleans a success. Back during those surreal days of Katrina, we had no idea where we'd take this. And yet here we are...

THE CONTRAFLOW PROJECT
c/o Contraflow Inc.
2879 Hwy 160 West,
Suite 4436-C
Fort Mill, SC 29708-8581
(803) 792-7037
thecontraflow@yahoo.com
www.thecontraflow.org

TREME PRESS
1227 1/2 Treme Street
New Orleans, LA 70116-2337
(985) 796-7037
tremepress@yahoo.com
www.tremepress.com
12TH PLACE FILMS
Henderson, Nevada
(702) 518-7737